It was his first time to meet the press and talk about NASCAR penalties him and his team received from the sanctioning body. Earlier NASCAR imposed penalty on his team for illegally modified car.
Knaus said that he is saddened by the penalty since he and his team worked hard in preparation for the Daytona 500 and would not hide his indignation over the imposed penalty and wished that NASCAR could have assess the violation in more acceptable terms. 

Knaus team merited a six-week suspension each after NASCAR found the C-post of the car was illegally modified. The penalty carries a fine of $100,000 for knaus and slashed with 25 driver points and 25 owner points. The sanction came at a day before to running Bud-shootout non point events and exactly nine days before the much awaited running Daytona 500 and have busted the high hopes of the team for getting on the tracks. Knaus and his team is not happy and was surprised when the sanction came sending them in high emotions.
But, with recent NASCAR change of policy, Knaus is availing the possibility to go on appeals and find NASCAR being open to it makes them optimistic enough to get the results on their favor. Knaus admitted that in the past, NASCAR has changed, reversed or maximized the penalty they have imposed and just hope the best possible will happen to him and his team.
In the past, Knaus has been penalized nine times by NASCAR and had clashes with the sanctioning body in the interpretation of some of its rules. Knaus credentials include five Sprint Cup Championships with Johnson and a well-respected 11-year career as crew chief. He is lucky to win one appeal case with NASCAR and hope his luck will double this time.
Knaus airs his side about the violation although they're planning to make an appeal. He said that questioned templates were all visual and in fact has never gotten to be presented to the car. That's what he and his team is appealing of.
Knaus continues to say that he never expected anything of it. He and his team work hard to come out with a champion car and race it on the track. The sad thing is NASCAR saw something they didn't like and he and his team just got penalized.
While Knaus is yet to make an appeal, Johnson, Chad Knaus co-leader and driver said that what's important is what will happen in Phoenix and had put aside the Daytona fiasco.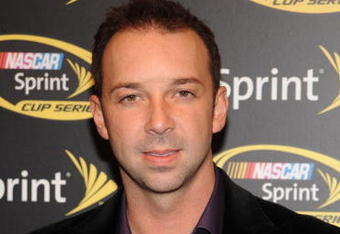 Chevrolet No. 48 crew chief Chad Knaus has been slapped with suspension and accompanying penalties in connection with an allegedly illegally modified car he is prepping up for the upcoming Daytona 500. Feeling "deeply saddened", Knaus for the first time announced in public the details surrounding the perceived irregularities in the car adjustments that he handled including the consequences that he will be facing. He met with the media before his team's practice sessions for the Subway Fresh Fit 500 to be held at the Phoenix International Raceway.
Saying that he did not expect the results of the findings, Knaus said, "We do, and unfortunately they didn't like something and they addressed that." Together with Ron Malec, Chad Knaus was handed down with a six-week suspension after NASCAR officials discovered that the C-posts in the car Knaus prepared were illegitimately modified. The inspection was done in Daytona last February 17, nine days shy of the Daytona 500. Aside from the one and a half month suspension, Knaus is also fined $100,000 and the team was deducted 25 owner points and 25 driver points. Although a request for appeal was granted, there is no date set yet for the hearing.
However, Knaus feels positive on the appeal process. He said that they have a strong case because the car, which failed in the last inspection, is the very same car with the same modifications, which passed numerous inspections in four preceding races in Talladega and Daytona. "It's unfortunate that I have to keep taking advantage of the process from time to time, but it's good that it's there. We've seen some things changed or reversed or even maximized through that process," Knaus said.
Incidentally, with his 11 years running as a crew chief, Chad Knaus had been penalized nine times and had experienced got suspended three times by NASCAR. Nevertheless, he has won the Sprint Cup championship five times. And, his positive outlook on the appeal may be fueled by his winning an appeal in a previous hearing.
The C-posts, when strategically adjusted, can provide aerodynamic advantage to the car driver. Knaus mentioned that he respected the inspection process and he wants to have his day in the appeals hearing I order to prove his point. The dilemma of the team is that they do not know who will replace Knaus if the appeal is turned down and he serves his six-week suspension.